Events
Upcoming
Public events to be announced; for the call for papers for the conference stream Activist Writing / Activist Reading, see here
Past
Homelands, Nightmares, Good Immigrants: Essays in Dialogue, London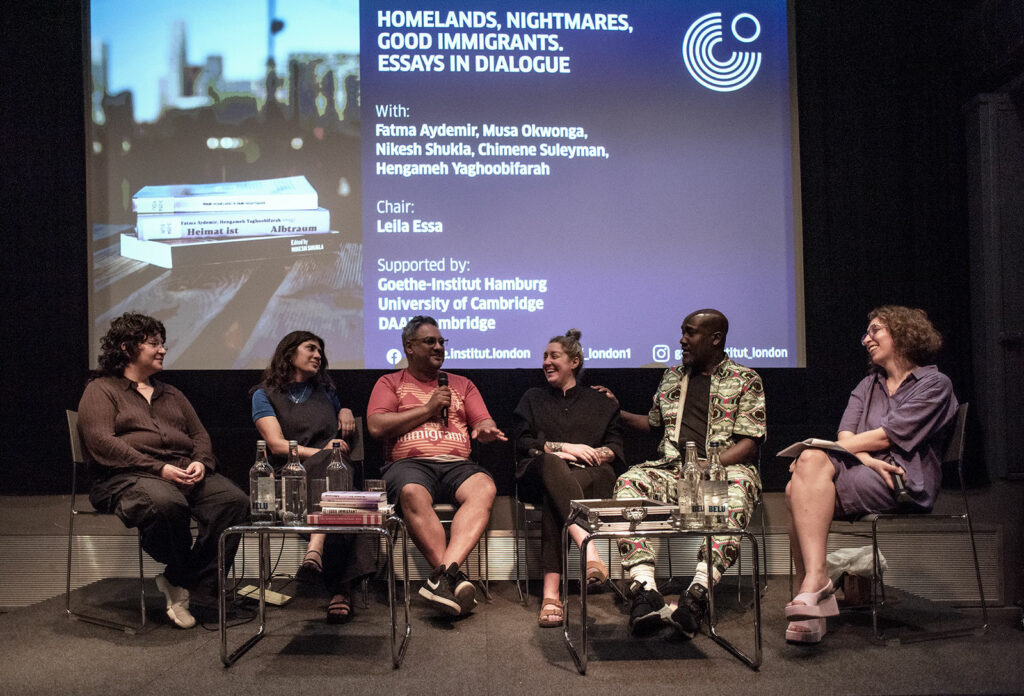 At this public panel discussion with Hengameh Yaghoobifarah, Fatma Aydemir, Nikesh Shukla, Chimene Suleyman and Musa Okwonga at the Goethe-Institut London, we discussed the shared and diverging strategies – and the lasting impact – of their essay collections The Good Immigrant and Your Homeland Is Our Nightmare. (Photo: Paul Ros)
The State of European Literature: Workshop with Fatma Aydemir, Amsterdam
On 31 May 2023 Fatma Aydemir delivered the fourth State of European Literature Lecture in Amsterdam. Together with Jesse van Amelsvoort I held a pre-lecture workshop to bring cultural practitioners, researchers and students into conversation with the author.
Ruhr area premiere anders bleiben, Essen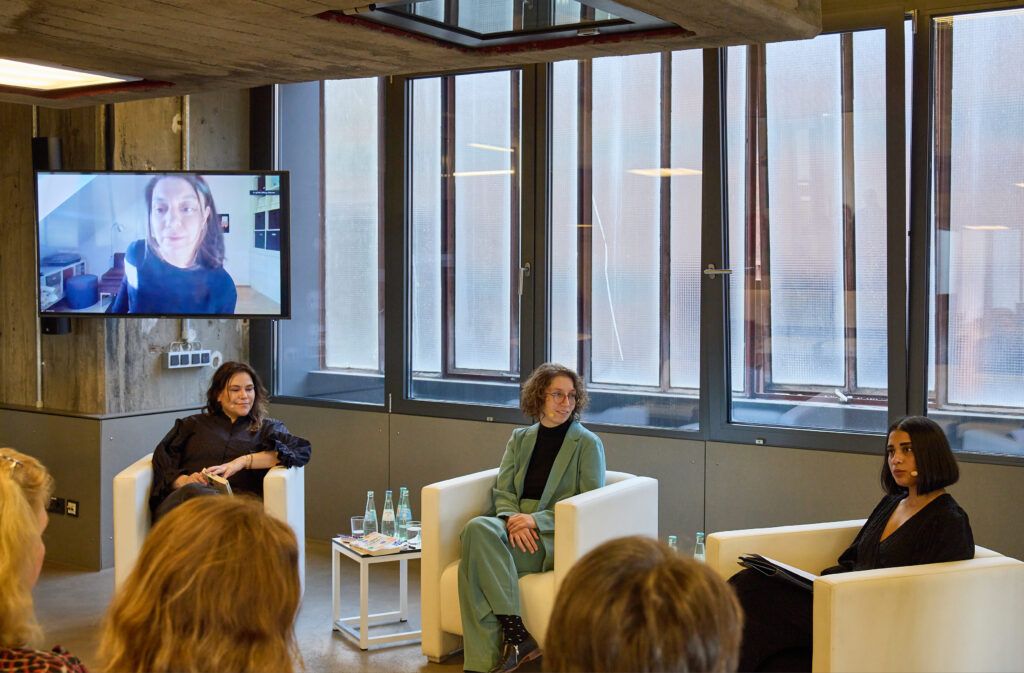 The 'Ruhrgebietspremiere' of anders bleiben formed part of the International Weeks Against Racism 2023. Selma Wels, Marija Latković and me discussed our individual and collective processes, the expectations for (post)migrational authors to share personal experiences, and our different forms of personal writing with our host Fatima Khan at the Ruhrmuseum in Essen on 30 March 2023. (Photo: Christoph Sebastian)
Book release anders bleiben, Berlin
On 16 February 2023, Selma Wels, Asal Dardan, Ozan Zakariya Keskinkılıç and me read from our new book and discussed the decisions behind our letters with Fatma Aydemir who hosted the evening at Heimathafen Neukölln.
Das kritikable Queertett, Hamburg
Under Audio-visual Publications you can find a recording of Maha El Hissy, Alexandra Antwi-Boasiako and me discussing fictional depictions of political organising by Yara Rodrigues Fowler and Négar Djavadi (in German, subtitles and sign language interpretation available). The live event took place at Kampnagel Hamburg on 20 October 2022.
---
The above shows public events from my time on Intention & Intervention. You can find a full list of events that I have curated and/or that I have participated in here.